"If you want a job in media, technology or a related field, make learning basic..."
– Kirk McDonald: Sorry, College Grads, I Probably Won't Hire You - WSJ.com This is great advice. I know it's great advice because I've heard it half a bazillion times in the past year. I'd love to teach my journalism students some of these skills, but first I have to learn them.  If you know what...
Why Tim Cook Is Not Like Steve Ballmer →
parislemon: In other words, when you point out that Cook's tenure has seen a collapse of Apple's stock price, it's silly not to mention that it was a fall from the unbelievable highs that he also presided over. That would be silly not to mention. I guess that's why Wingfield mentioned it: Apple's shares have been pummeled by investors, losing more than 43 percent of their value...
Tumblr thoughts
squibble: The issue with paying a fee for no ads is that I imagine it's not cost effective to Tumblr to do so. And by that I mean they can't just all of a sudden charge 5 bucks a month, (although that's doable, but can you imagine the outrage with that?) but anything less than that would not counter the lost advertising money in page views, I mean think of how many times we refresh tumblr? Page...
News Goat: Ownership →
In our work I think we have a tendency to try to establish ownership over certain aspects so we can feel like we have control. We talk about "my projects" and "my systems". We adorn our cubicles and offices with personal knick-knacks. We feel like we own the aspects of our job that we maintain. And when that control is taken from us, we get mad. We feel like we've lost something that belonged...
Cloudya: A pretty-please appeal →
cloudya: Dear Tumblrites, I need your vote! The first chapter of my book has been published on Jukepop Serials. But in order for me to parlay that into any sort of clout with the publishing industry, I have to show that I was able to generate interest. You don't have to read the chapter. All you have… Signal boost. C'mon, go vote. Like you were going to do anything else on April...
jamiek: Is anyone else noticing the fuzzy static texture over videos on the dashboard? I'm just not sure of the purpose. To my eye it makes them look less attractive and tells me that I shouldn't click on them because they'll be low quality. It's better than the black rectangle that used to be the way videos showed up, but instead of the texture, wouldn't it make more sense to just show the...
1 tag
Belarus Official: Document Dissolving Soviet Union... →
morrowplanet: infoneer-pulse: The powerful Soviet Union may still exist after all — at least on paper. Former Belarusian leader Stanislav Shushkevich says a historic 1991 document that proclaimed the death of the Soviet Union is missing from the archives. Shushkevich discovered that the document was gone while working on his memoirs. He said he believes it was stolen — possibly by a former...
1 tag
2 tags
Reality check
In my head: In reality:
Tumblr for iPhone 3.2
bananacasts: So far I have nothing negative to say. It's finally fully native, so it feels much snappier. Plus, they're using Apple's pull-to-refresh animation, which is a wonderful toy. It really is very nice. I might start reading Tumblr on my phone again. Two quibbles, though: Questions don't have an answer box. I'd prefer if gifs didn't auto-load. I love how it...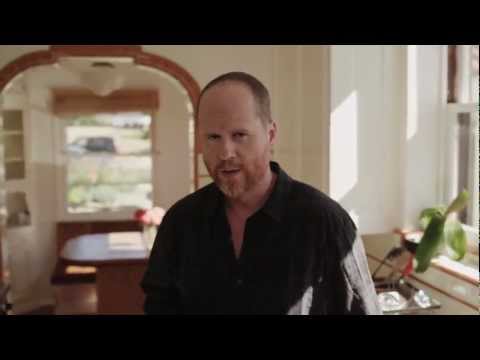 "Q: Have you ever read Ayn Rand? Obama: Sure. Q: What do you think Paul..."
– Right on, Mr. President (via jimray)
"And what hurts is the steadily diminishing humanity of those fighting to hold..."
– —Charles Bukowski (via Letters of Note)
1 tag
app.net
fancycwabs: I understand not liking Twitter's business model, but that's doesn't areally answer my question: You asked a question only you can answer for yourself. I explained why I joined. I'm sorry that answer didn't help you. What am I getting for my $36 a year? The ability to put my $0.02 in to the global feed? Access to the exclusive club of people I'm not allowed to...
1 tag
app.net
fancycwabs: Can somebody explain why I'd spend $5 a month to be part of this? Somebody? Anybody? I joined app.net because I don't like Twitter's business model and I don't like how they're trying to squeeze out 3rd-party developers. I don't know if it will ever be something I use regularly, but I wanted to support the attempt. Also, what ADN is building is more...
everythinginthesky: A Chrome plugin that ensures that all GIFs are, once loaded, played only once. GIFs are not played until fully loaded. Clicking on a GIF will replay it once. It is possible to click on them infinitely or, through a whitelist, toggle 'Infinite Repeat For This GIF.' I would be ~75% less irritated with Tumblr. I would pay ANY AMOUNT for this plugin. DOUBLE ANY AMOUNT if...
1 tag
Team Justine.
App.net isn't just a country club
Hands-down the best explanation of what app.net is and what it could be. I'm trying it out as well, and so far I like what's going on. dwineman: Back in the early 1990s, when you went online, you either dialed up a local BBS or you used a national service like Prodigy or America Online. These services each had their own user interfaces and content and jargon and there was no easy...
Broken Family Update
Jessica got her stitches out last week and her finger is looking better everyday. We took Sam to the doctor last week and everything is healing normally. We go back in three weeks to have the cast removed. If he's in any pain he refuses to admit it. When they let him out of that thing I expect he'll take off on a Forrest Gump-level run. I bought a new coffee maker. We're still...
1 tag
girl-detective replied to your post: I don't usually do the bullet point thing, but this seems like a bullet point kind of post Aw, sorry the kidlets are having such a hard time. I recommend ice cream. Thanks. And you're right, a couple of bowls of ice cream every night has really made me feel better. Oh, I guess you meant for Sam. I suppose he can have some, too. Really,...
I don't usually do the bullet point thing, but...
Sam broke his leg at the park almost two weeks ago and we had to take him to the emergency room. He got a splint and a prescription for a wheelchair. Through it all he was the bravest one in the room. He's in a phase where he's kind of shy around people and not particularly, um, "cooperative" much of the time. But he held it together and let the nurses do what they needed...
froggeek: do-over: "When you read a book on your Kindle, Amazon knows how fast you're reading, where you got bored, and what you underlined. And publishers are using that data to try to write snappier books." - onthemedia Aaaaaaand that's enough for me to avoid using the e-reader I just inherited. I'd be skeptical - not that they couldn't track those things, but rather that they would. That...